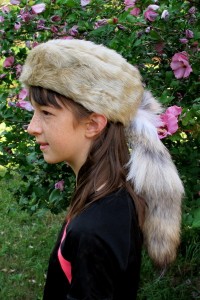 This is our Coyote Hat, We started years ago calling it our Sandy Fox hat, but that was because the tails we used were not actually Fox or Coyote, but Finn Raccoon Tails, in other words, coon tail from Finland.
But after a season we were able to get the nicer, longer, real Coyote tails so that is what we use now.
These hats sell for $20, and come in any size. They sell for $10 wholesale. But you need to call us for wholesale orders. 870-496-2829 or leave message: 870-496-2474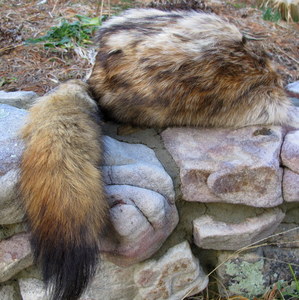 Now this hat is the Real Fur Coyote Hat! It is tick and warm and nicely lined. We have these with several options.
This hat sells for $150. Remember to select your size.
Write or Call for questions: sylmason@windstream.net
870-496-2829   Leave message: 870-496-2474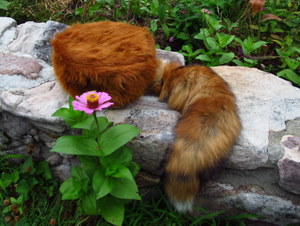 This is our Red Fox Hat with a real red fox tail, and is a  very good seller. These tails come in various colors, depending on availability. The faux fur hats are unlined but very comfortable. Not all tails have the white tip, but you can be sure to get one by paying a bit more.
The hats sell for $24 with shorter tails that are now the standard, or $30 for longer tails with a white tip, or $35 for giant tails with more white at the tip.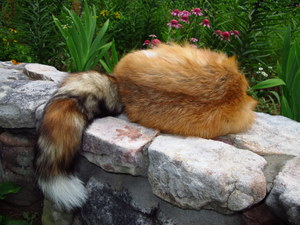 The Real Skin Red Fox Fur  Hats are made of elegantly soft real skins. They also have a nice quilted lining. These are getting rare and sometimes we don't have them. Call to make sure we have your size in stock.
These sell for $185, but are our nicest hat.
Remember: WEAR THE FOX HAT!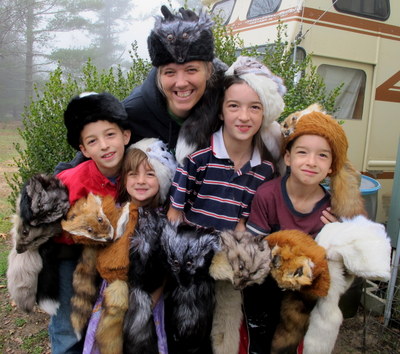 Check out our Historic Fox Hat collection! These are a few of our original hats with our daughter and some of our adopted grand children. It is part of our ministry to take in people that need a home and we are the happiest with children around.