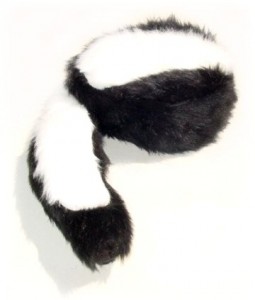 Here you have our best selling Skunk Hat. It is made of all synthetic fur and is a little deeper than the standard coon caps. It has a big tail in cartoon style.
This hat sells for $24 retail and $12 wholesale.
Go to the store link to be able to purchase any of our hats!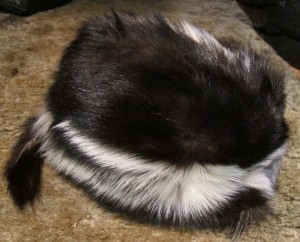 Real Fur Skunk CapThis hat is made of all Real Skunk Fur. The white and black are different on every hat, so the colors will vary from this picture. The real skunk tails are usually small, and not big and fluffy like the cartoon style hat. However they are genuine and just what the real sunk had.
This hat sells for $150. Be sure to measure your head and order correct size. Small is 22 inches, Medium is 23 inches, Large is 24 inches and XL is 25 inches in circumference around the temples–though the XL are not always in stock as they are hard to get.