I've been taking nature pictures for many years and now have quite a collection of what I feel are very beautiful to spectacular nature pictures. These are from Arkansas, and all around the country. Some favorites are from Glacier National Park, Mt. Rainier, Yellowstone and Teton parks, Grand Canyon, Havasu Falls and many more. They will be available to purchase and download to your computer, or buy as a canvas. I'll add a few at a time as I find the time. Enjoy!
I have these dropshipped, so the quantitiy is unlimited, and it takes 1 week to 10 days. They are nicely framed with solid back.
This photo is of Grinnell Lake in Glacier National Park. It is taken by me, from the trail to Grinnell Glacier and Ice Burg Lake, the last week in July, 2016.
I have some of these on canvas without the hard back. They would have to be picked up here in the mountains of Arkansas, but can be gotten for a little better price.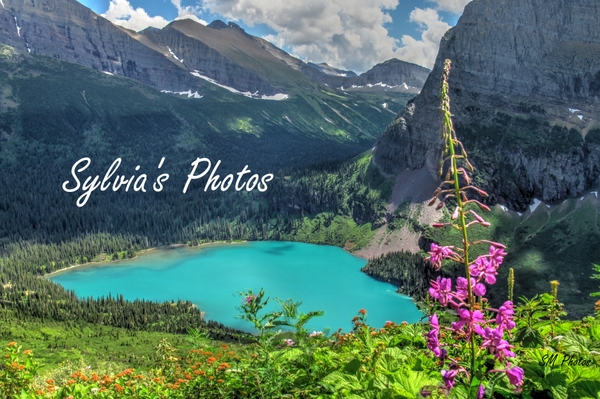 Check out our other pictures! Click on the link below and it will take you to a page of pictures.
http://crockettcooncaps.com/sylvias-photos/
Product Options

| # | Option | Price | Weight | Stock |
| --- | --- | --- | --- | --- |
| 1 | Download Medium Resolution | $25.00 | 0.00 lb | 100 |
| 2 | Download Full Resolution | $50.00 | 0.00 lb | 100 |
| 3 | Small Canvas | $200.00 | 3.00 lb | 5 |
| 4 | Medium Canvas | $308.00 | 5.00 lb | 5 |
| 5 | Large Canvas 40" x 30" | $455.00 | 6.00 lb | 5 |

Shipping

Standard (Shipping Zones by Country)

| Weight | Zone 1 | Zone 2 | Zone 3 |
| --- | --- | --- | --- |
| 1.00 lb | $5.00 | $15.00 | $25.00 |
| 2.00 lb | $5.00 | $15.00 | $25.00 |
| 3.00 lb | $9.50 | $15.00 | $25.00 |
| 4.00 lb | $9.50 | $15.00 | $25.00 |
| 5.00 lb | $10.00 | $15.00 | $26.00 |
| 6.00 lb | $10.50 | $15.00 | $26.00 |

2nd Day Air UPS (Shipping Zones by Country)

| Weight | Zone 1 | Zone 2 | Zone 3 |
| --- | --- | --- | --- |
| 1.00 lb | $25.00 | $0.00 | $0.00 |
| 3.00 lb | $25.00 | $0.00 | $0.00 |
| 5.00 lb | $25.00 | $0.00 | $0.00 |

Next Day Air UPS (Shipping Zones by Country)

| Weight | Zone 1 | Zone 2 | Zone 3 |
| --- | --- | --- | --- |
| 1.00 lb | $45.00 | $0.00 | $0.00 |
| 2.00 lb | $45.00 | $0.00 | $0.00 |
| 3.00 lb | $45.00 | $0.00 | $0.00 |
| 4.00 lb | $45.00 | $0.00 | $0.00 |